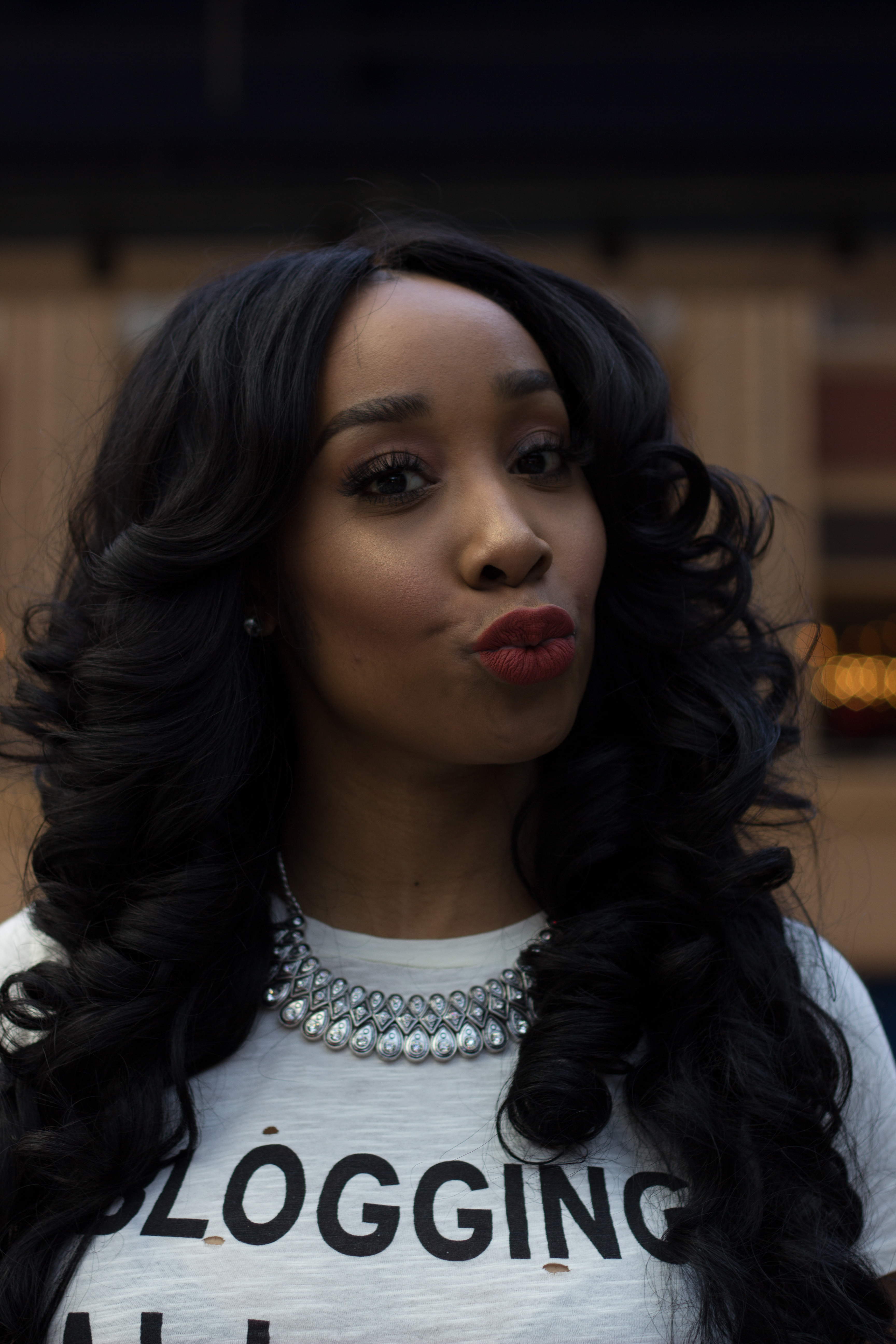 I was one of the lucky few to get my hands on the coveted Kylie Jenner Lip Kit in her 3rd round of original releases.
In true Kardashian fashion, it was very difficult snagging a kit in the early releases of her cosmetic line. With exclusivity strategically being a key component, Kylie made sure these kits were going to be the ONLY thing makeup snobs were talking about.
Lucky for you, it's a lot easier to purchase lip kits now since she is selling the liquid lipsticks by themselves.
I purchased the lip kit in the shade '22' which was featured in her 'Lip Kit Confidential' in which she revealed never-before-shared details on each of her new formulas. '22' is definitely on trend because it gives you a fun pop of color. I'm not really a fan of the color orange, however '22' is more of a red-orange color and works well with many skin tones.
I think Kylie's cosmetic line is very inspiring! To be a young woman with a booming 'It-Girl' cosmetic company is admirable. I personally didn't care too much for the '22' liquid lipstick formula. I found it to be a little too thin in wearing time which caused me to apply more product on my lips. Applying a lot of my '22' made my lips feel cakey and very dry. Applying too little of the product you don't get too much of a color pay off. I tried applying more lip liner versus' the liquid lipstick but it made my lips feel the same. I was expecting more of a moisturizing matte liquid lipstick.
I encourage everyone to try her products for yourselves and let me know what you think below. There's a lot of fun color options to try and also glosses if you're not a matte lippie wearing kind of girl.
You can purchase your Kylie Jenner lip kit here.
What are your favorite liquid lipsticks?
[DISPLAY_ULTIMATE_PLUS]