If you ever wanted to start a business in the beauty industry "Go for it!" These wise words come from celebrity eyelash extension expert Dionne Phillips.
Dionne Phillips is 'the pioneer of eyelash extensions to Hollywood's A-List!' I love meeting confident business women who love what they do and make you ask yourself,  why not you?
Dionne has serviced clients like Naomi Campbell, Paris Hilton, Viola Davis, Lindsay Lohan, and Renee Zellweger and a host of others while working in a well known salon in Beverly Hills, Ca. She ventured out and launched her own eyelash business, D'Lashes, in 2005 shortly after.
She specializes in custom individual lash extensions.
I had the pleasure of chatting with Dionne about glam and the most important thing in my glam routine, LASHES!
One thing is for sure, she held no gems back when it came to discussing her journey in the beauty industry and the effects of new trends and platforms such as Instagram that can help or hinder you within the industry.
Viola Davis Photo: Google

Dionne Phillips and I

Zoe Kravitz Photo: DLASHES IG

Serena Williams on Sky Delta Photo: DLASHES IG

Photo: DLASHES IG

Naomi Campbell Photo: DLASHES IG

Photo: DLASHES IG

Mary J. Blige and Dionne Phillips Photo: DLASHES IG

Photo: DLASHES IG

Naomi Campbell 2007 Vogue Photo: DLASHES IG
11 gems that no one tells you about when starting your own business:
The best marketing tactic is by word of mouth
Be Consistent
It's more about what you bring to the business
Look at what's being published in major magazines for trends
Whatever you do, put your own flare to it
No one can tell you how to run YOUR business
KNOW the business you're getting into
Get experience so you can know how to run a business
Watch Marcus Lemonis, The Profit, on CNBC,  which breaks down the keys to a successful business
GOOGLE is your universe
Understand that if you're wearing eyelash extensions, it is because of Dionne Phillips.
Check out my interview with the woman who believes in giving you the hottest lashes below.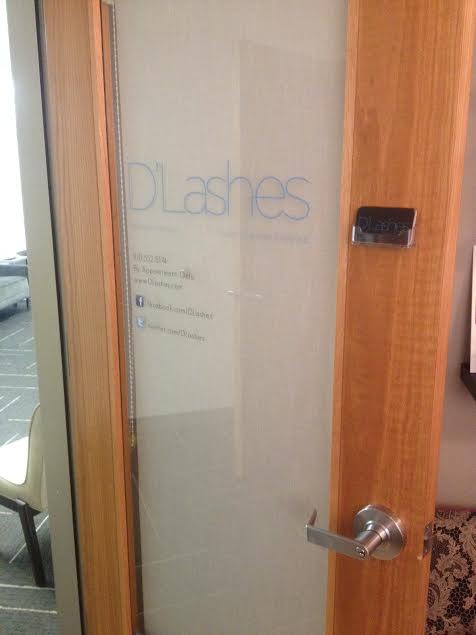 ILuvBethanni: I just wanted to ask about your lash business and how you got started with D'Lashes and when did you launch it?
Dionne: Many years ago like late 90's
ILB: Where did you learn how to do lashes? Did you start with using strips?
D: It just started as a hobby and then it just became a business. Back in New York I would be doing my lashes all the time then it came to Los Angeles and became this BIG business. I'm always involved in beauty and for me when I was auditioning, lashes was my thing. Looking good and going to auditions.
ILB: Did you have a hard time starting your business? Did you do it by yourself?
D: No I didn't even know I had a business really. I was just doing girls lashes because people were always asking me "Who did your lashes, who did your weave, where did you get your clothes from?" It was questions like that from women before social media and from auditions, I kind of gathered my client list and just told girls about it. The business grew from there and I began being recognized meeting people out… A couple of celebs got their lashes done by me and it grew from word of mouth.
ILB: Who inspired you that was doing lashes before you?
D: Nope, there was no one doing lashes before me.
ILB: Did you read any books to learn?
D: No, I just know beauty. I was a make-up artist. So being a MUA… anybody that's doing lashes right now, it's because of me. I hate to be that way but it's true. Anyone doing lashes at a lash line or have a business is because of all the early press from early on. It grew because of word of mouth. I know I wanted to have sustainability with a spa. I worked at a hair spa for a while then I branched out on my own.
ILB: What is the biggest lesson you would say that you've learned or took you the longest to learn in this business?
D: It's a lot. It's kind of hard to pin point one thing. Being consistent is the main thing. Being consistent in EVERYTHING you do.
…As far as the skills you need, it's more about what you bring to the business. It's not ONE thing… In any business it's all about consistency and making sure you bring your specialty to it. I read so many types of books. There's not just one pinned point book to teach you how to do it. That's what God does is he gives you your own individuality of what you can bring to your business. It's not necessarily a formula. If had to say there was I'd say the formula is being consistent and doing it yourself.
ILB: What's your biggest goal for the next two years for D'Lashes?
D: A lot of them have been accomplished Thank God LOL! I have a product line and lashes. The main thing is that is always changing. So whatever is in the fashion world, I feel like for my client base and knowing what they need and what want I bring to that to the forefront.
ILB: You said you would wear eyelashes to auditions what style or type of lash would you say works for an audition? Natural or bold and thick?
D: You have to look at published work or what's being publish. All of these Instagram brows and lashes they're not being published in Harper's Bazaar. They're great for everyday if you're trying to have a certain look but a lot of these trends are not being published in major magazines. You want to be in a fitness magazine with thick lashes and brows. So just knowing fashion itself… I'm from New York, we're the fashion mecca. Half the stuff in LA is not being published those magazines. And half of my stuff is being published is not local. It's in Italian Vogue, Russian Vogue all those type of magazines that are being published. It depends on your clientele. I have some clients that want big porn star lashes, and I have some that want mom lashes. It depends on the style and looks you give. It all goes back to what you bring to the table and the business.
ILB: What are your favorite lashes right now? What do you wear every day?
D: I wear D'Lash. I have my own brand so I'm very bias on that. No one else has lashes, If you've been watching the trends, it's about popularity, who can post the most or what makes a pretty lash. And those girls aren't necessarily making money doing what they're doing. They're popular on Instagram but no one in real life knows them via the publishers, the editors those are the people that really matter.
Whatever you do,  go for it. Put your own style and your own flare on it. That's the only way it's going to do well.
No one can tell you, you can read entrepreneur magazines, they can't teach you how to handle your business properly. A lot of these girls have businesses and don't know what they're doing. You really have to know the inside stuff if you're going to your own place like property taxes, go to your chain of commerce and get all your information from there in your city. Make sure your market can hold it and hold up to people coming there and getting their lashes done. Make sure it's the clientele you want because those Instagram pretty girls are not going to be your bread and butter. The new lash trend is the new T-shirt line. Remember everyone had a t-shirt. I've seen this happen in New York where another year everything starts dwindling down because they can't figure out the marketing. You've got to make sure your team is on point. I would say go work at a place and get experience first on how to run a business because not everybody can run a business. They may be talented in what they do but can't run a business. Two different things.
ILB: Do you have to be licensed to do lashes?
D: Yes you have to be a state qualified esthetician. This is so you know you won't get shut down or get fined something then have pay huge tax penalties or penalties period. You really want to know your market.
Most successful businesses have a huge marketing team behind them. Even in salons, know your numbers and know that you can sustain. When you're running slow that day you've got your books booked up.
ILB: Would you say that's the least thing you like about your job? You don't like when people don't really know the business?
D: My least favorite thing is when people are flaky. You know people don't keep their word. You have to learn how to roll with the punches. You know when a client calls and she's booked an appointment? I've set up processes to make sure she's going to show up. So I'll get a valid credit card number to make sure she shows up. Those types of things you've got to set up. You've got to make sure those type of processes in your business is set up. There's so many different aspects of it. You know beauty professionals, it's all about how they handle business. Do a lot of research. Google is your universe!
ILB: Whose lashes haven't you done in Hollywood that you would like to 'lash out'?
D: Halle Berry, Blake Lively and Ruby Rose!
I was so excited to try out D'Lashes! I tried the style 'D-Wispy' and they are flirty and fun. Perfect for date nights! Get yours here
Keep up with Dionne here and Follow her Instagram for recent updates.
[DISPLAY_ULTIMATE_PLUS]