The 90's trend is back and is in full effect for the Fall-Winter season.
Kendall Jenner in Giles F/W 15 Photo: Getty Images

Cara Delevingne in Goth Photo: Glamour Magazine

Givenchy F/W 15 Photo: Getty Images

Julien Macdonald AW15 Photo: Google

New York Fashion Week 15' Photo: Getty Images

Photo:Google

Altuzarra F/W 15 Photo: Getty Images

Photo:Google

Platform boot Photo:Google

Goth Photo:Google

Goth Photo:Google
Goth is said to be the hardest trend to pull off according to the runways and I must admit it is definitely one of my favorites.
Gothic fashion is defined as a clothing style marked by conspicuously dark, mysterious, antiquated and homogenous features. Typical gothic fashion includes colored black hair, black lips and black clothes. Both male and female goths wear dark eyeliner and dark fingernail polish. Styles are often borrowed from the punk fashion, Victorians and Elizabethans.
I feel like a bad ass when I'm dressed in all black.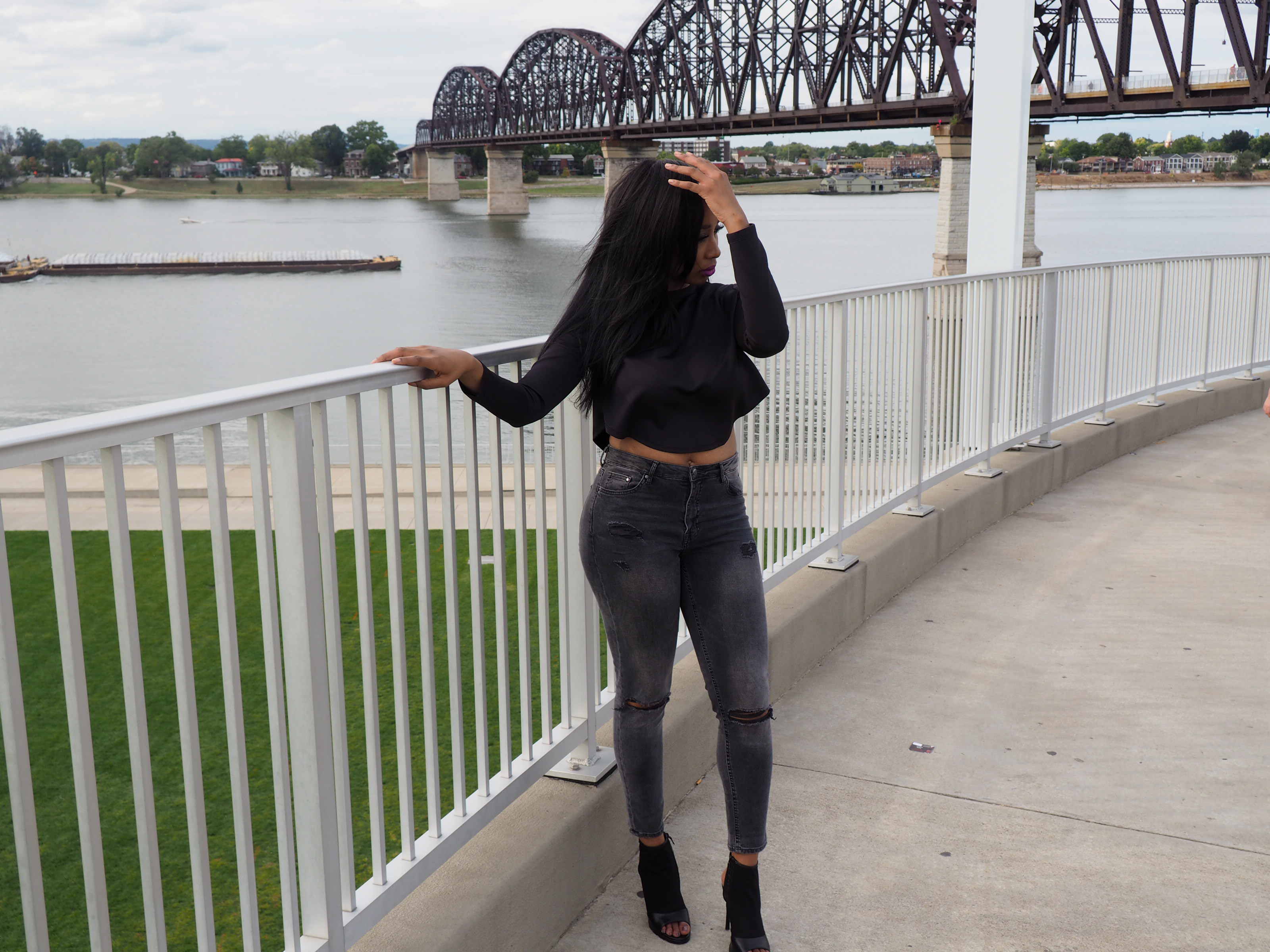 With Vamp lips, and patent leather details the trick I've learned to pull this look off is by keeping your outfit simple.
2015's interpretation of Goth during New York Fashion Week was much more complex. This trend was seen on the runways of Givenchy, Marc Jacobs, and Alexander McQueen to name a few.
I'd like to think my personal style is basic with occasional sprinkles of glitter here and there. So when I found this rounded hem tank, I thought it was perfect for a casual outing, or something I could effortlessly dress up! I wanted to keep it more on the sexy but polished side. It has this very flexible material that has a slight flared silhouette. To my surprise the material is breathable.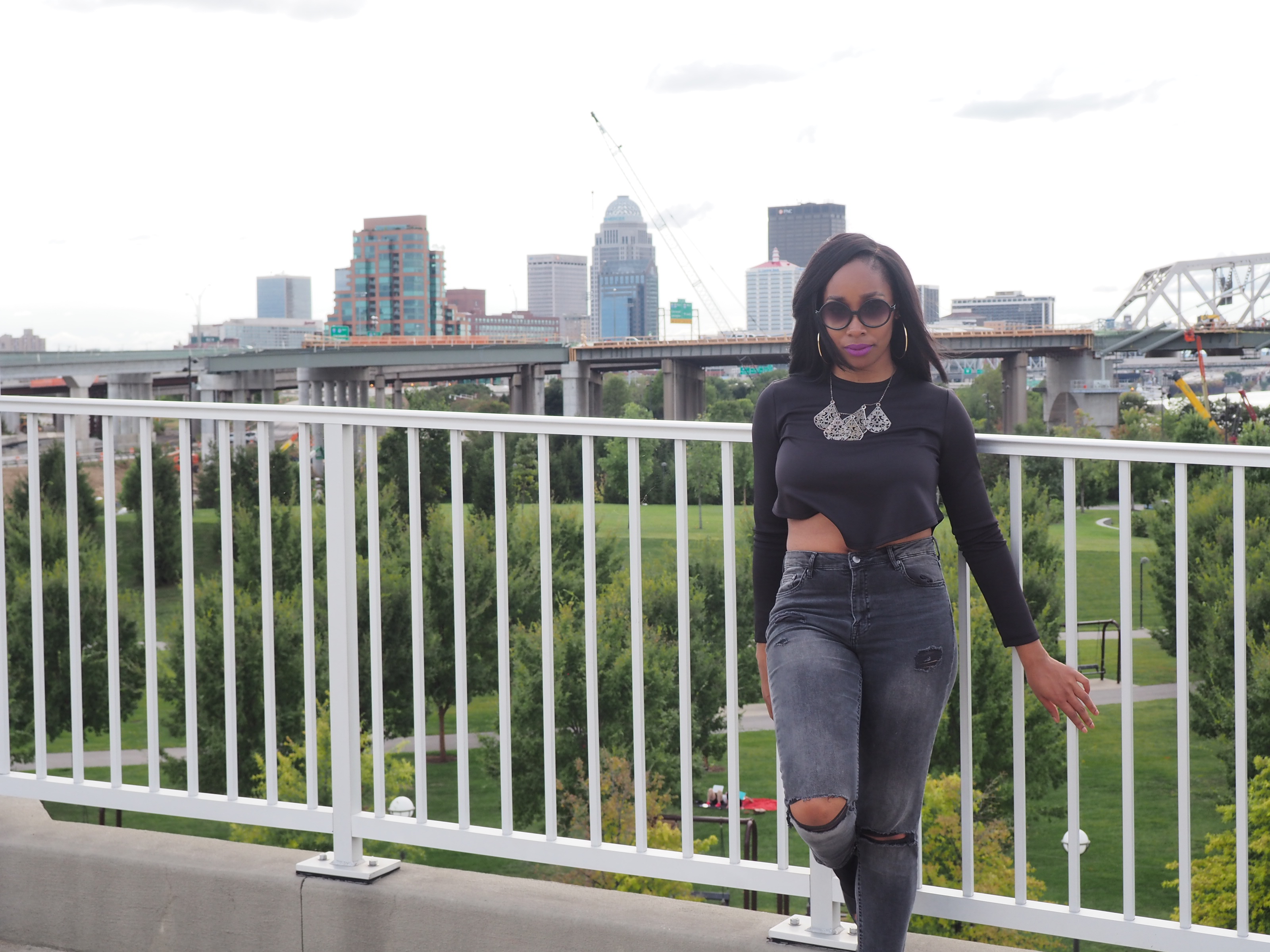 To make this Goth look wearable, I paired this top with high-waisted jeans and some mesh heels for texture. I also paired this with a hot pink lippie instead of darker lip, which is more Goth, to make everything pop and it took my look to the next level.
It's a win, win when you add your own spin to the latest Goth trend.
How will you being wearing 'Goth' this season?
Top – Forever21 // Pants- H&M// Shoes-Zara // Similar Necklaces- Forever 21 // Similar Sunnies- Forever 21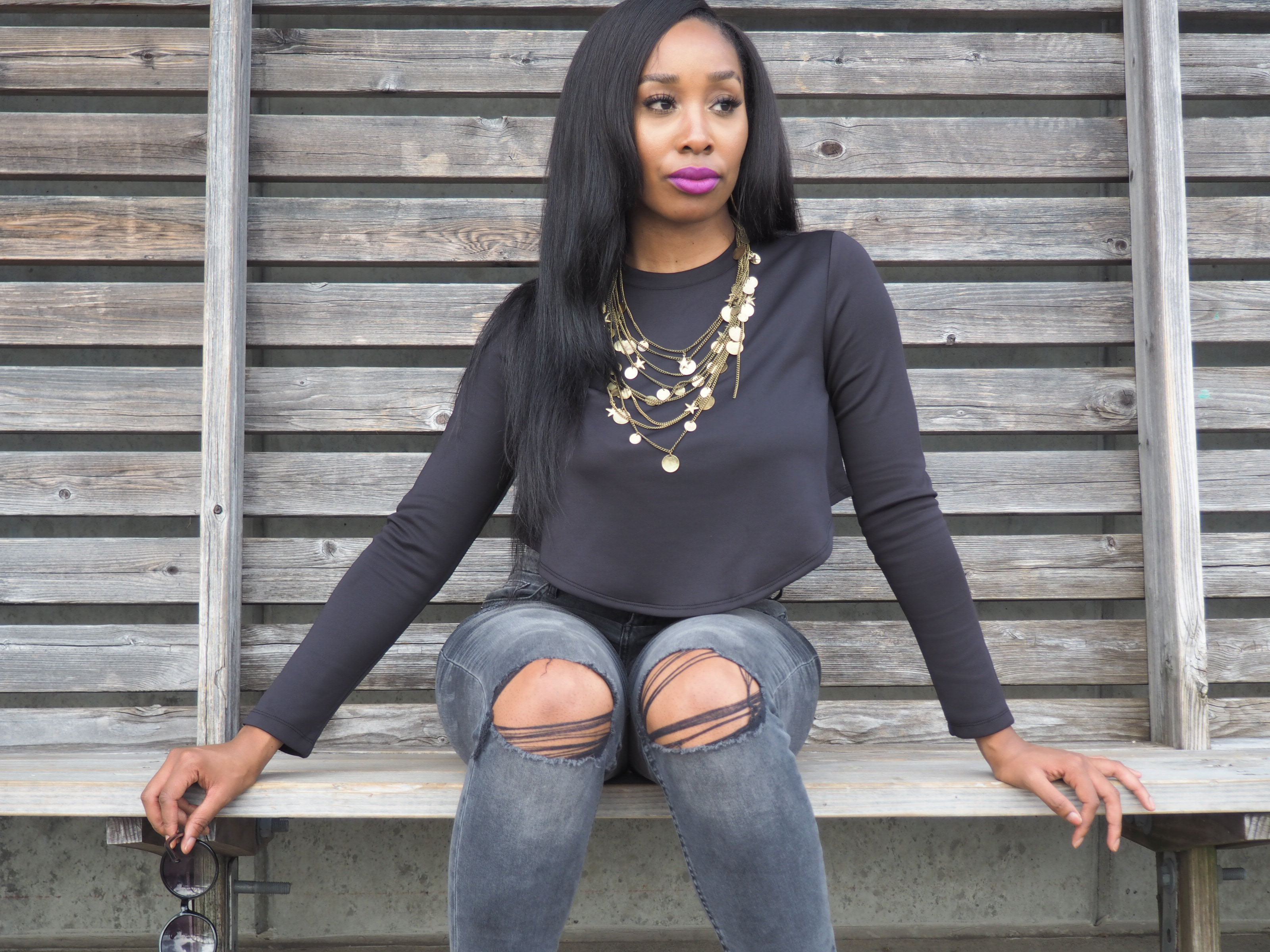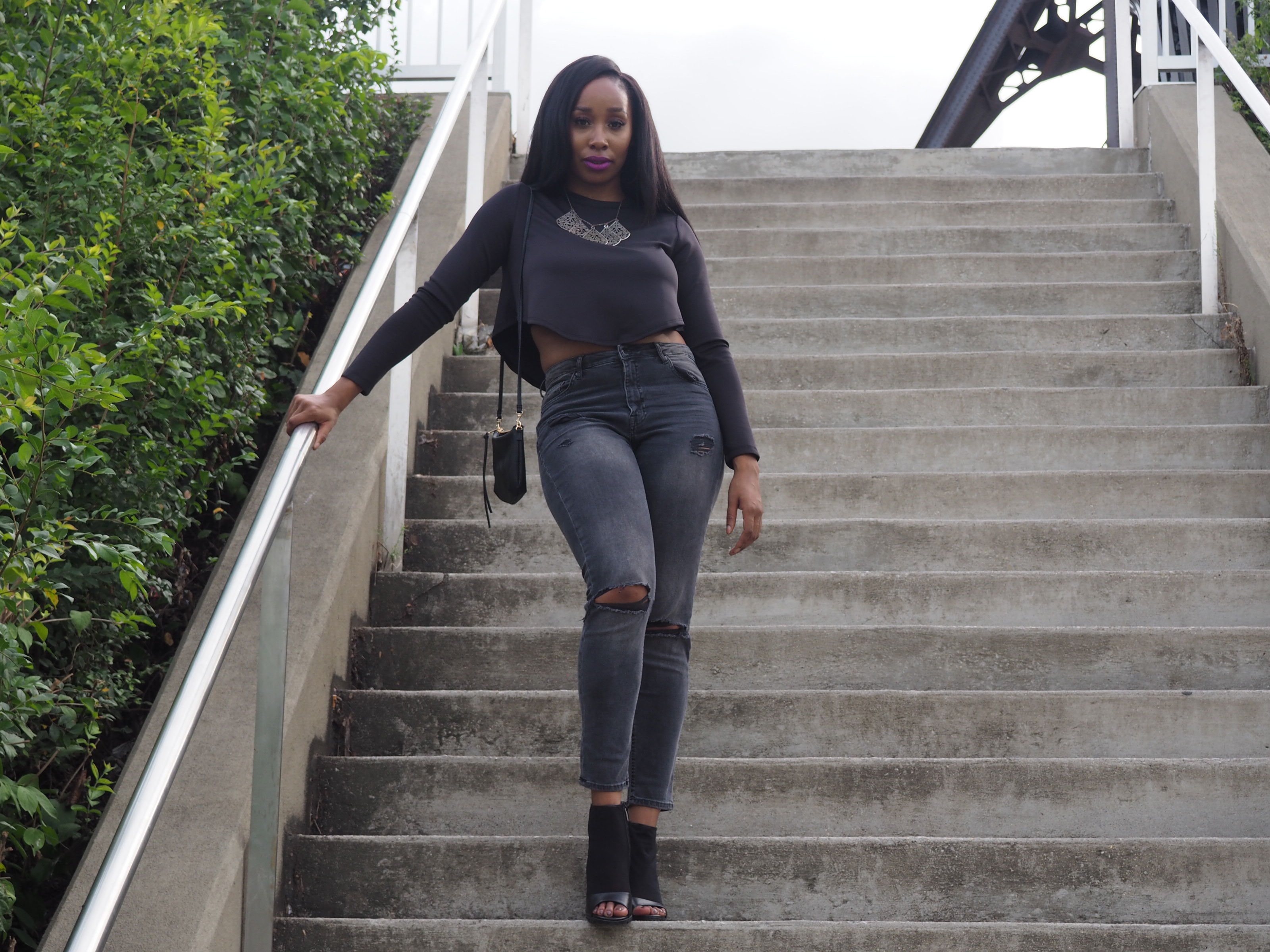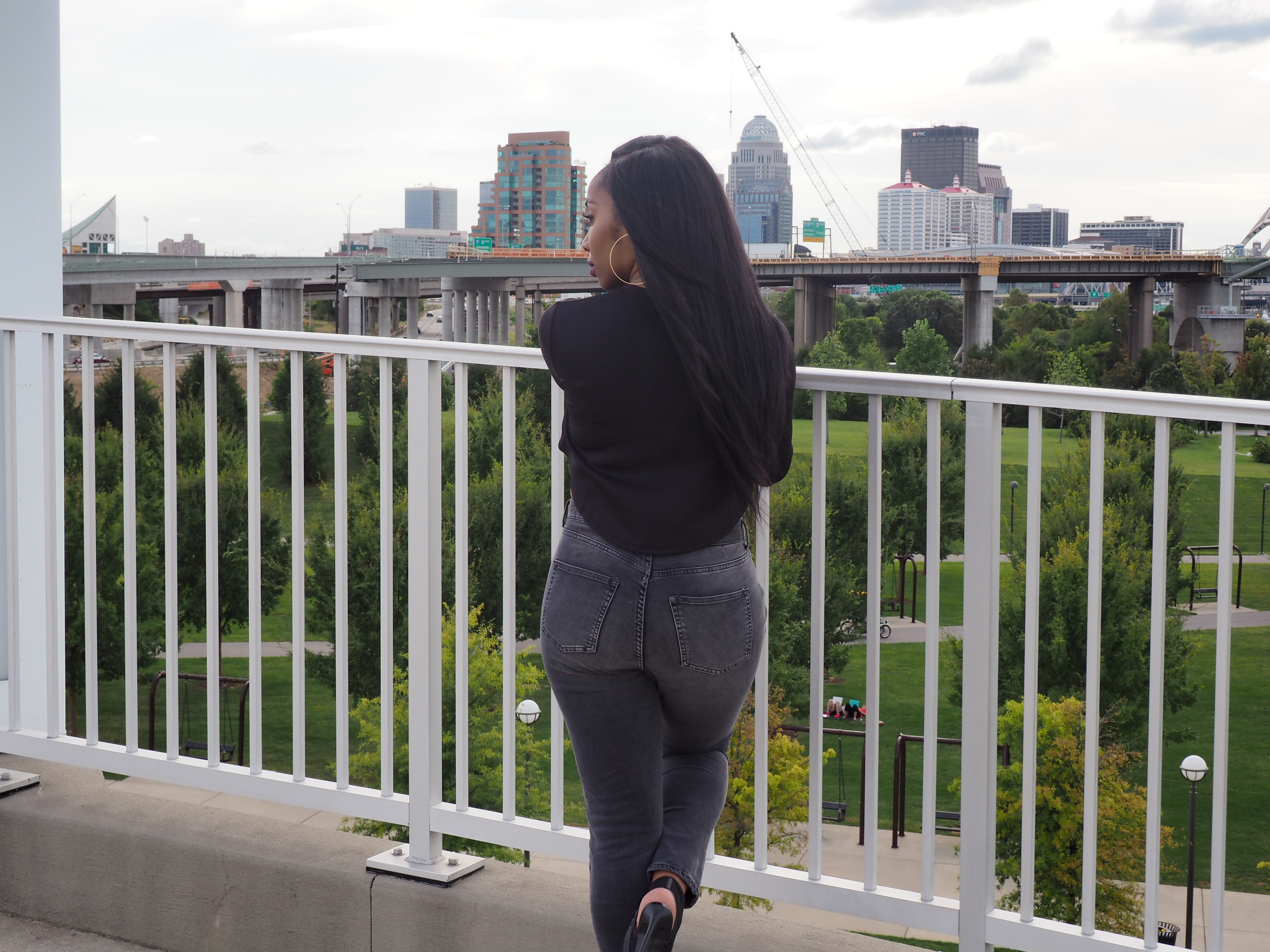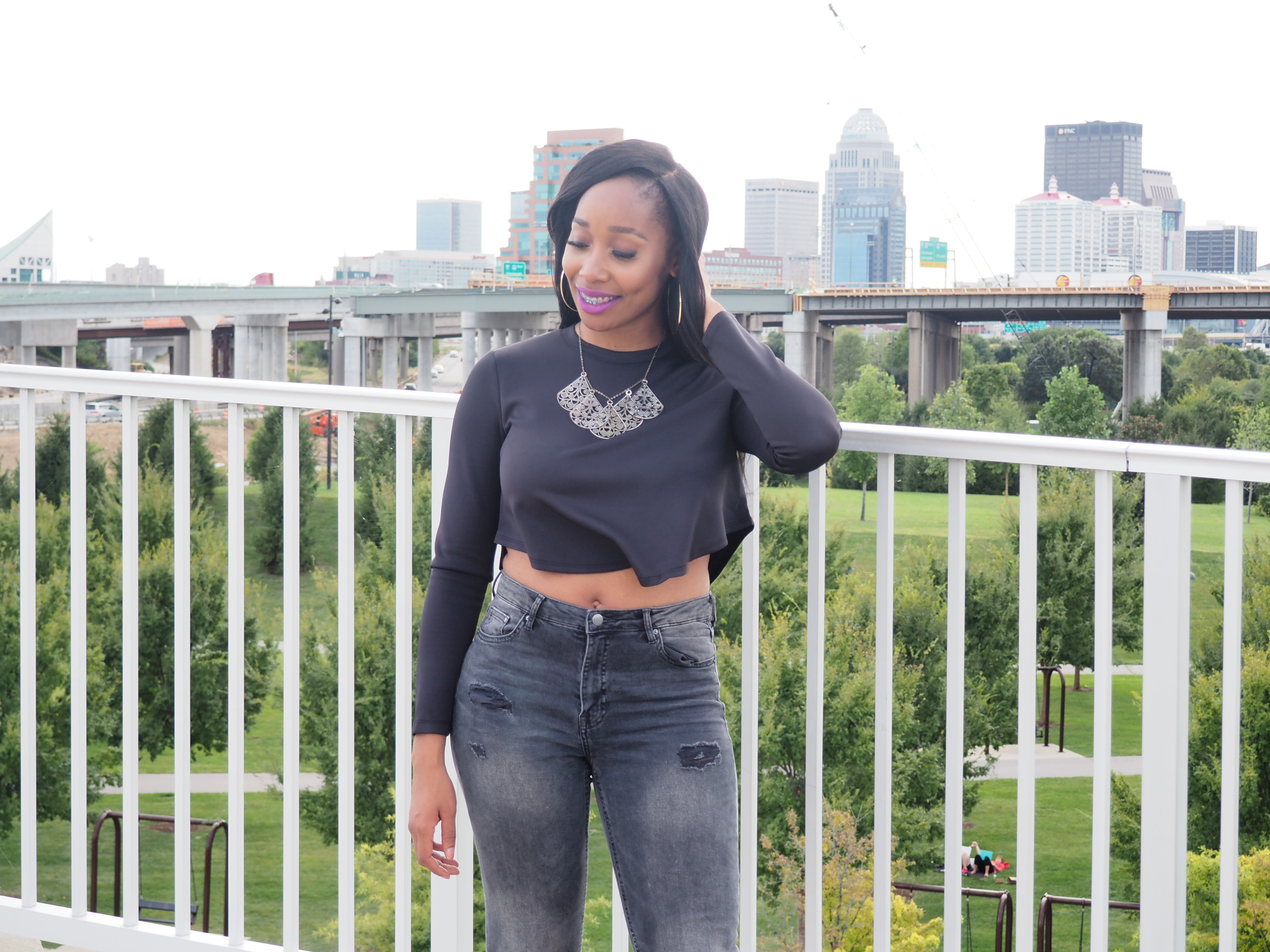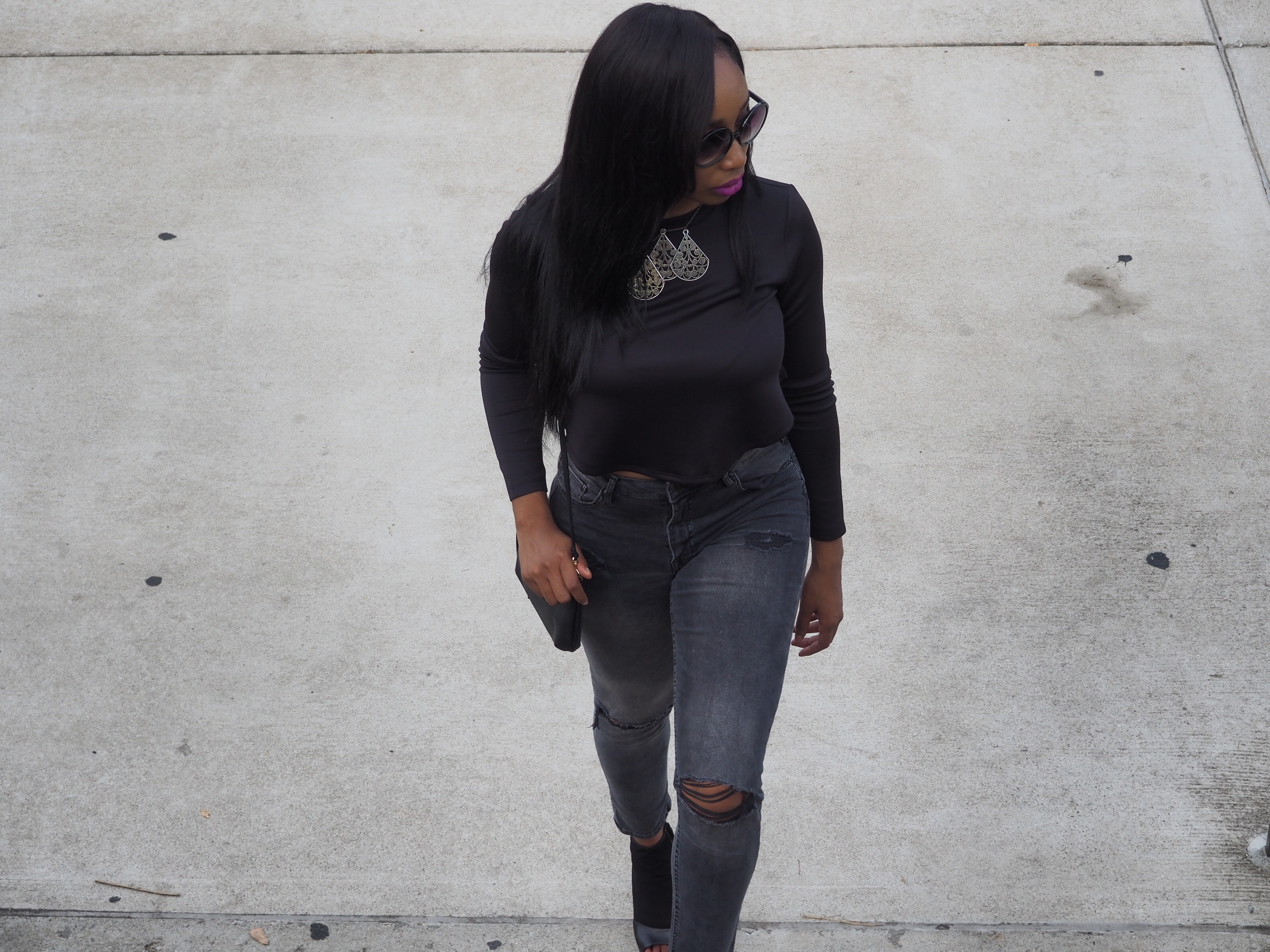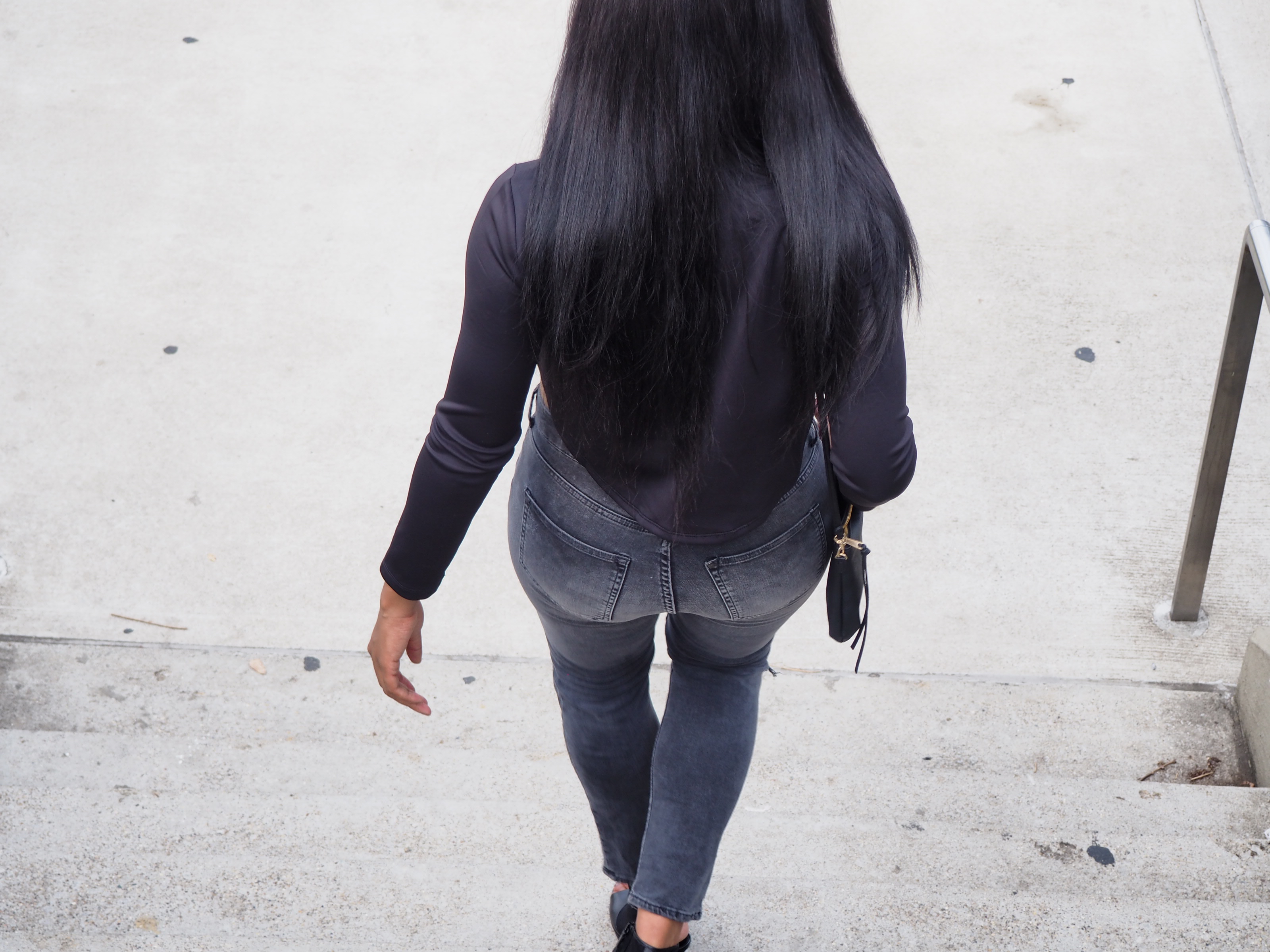 [DISPLAY_ULTIMATE_PLUS]