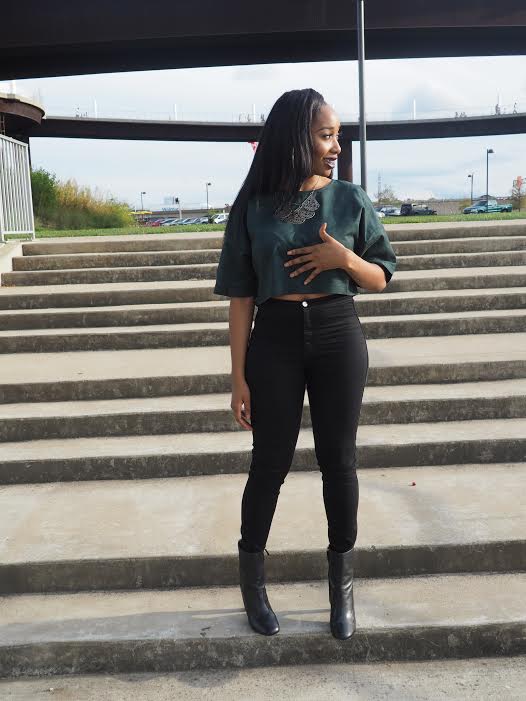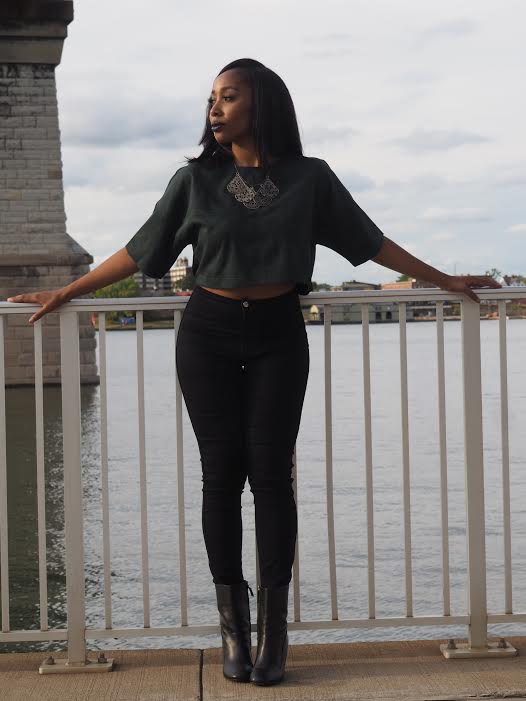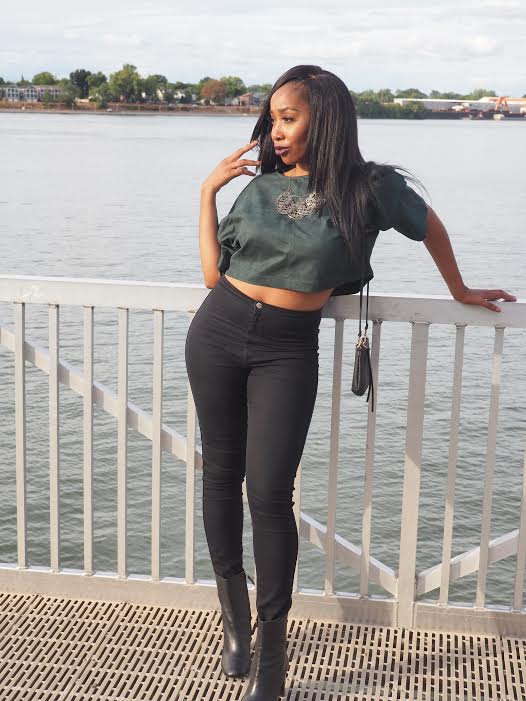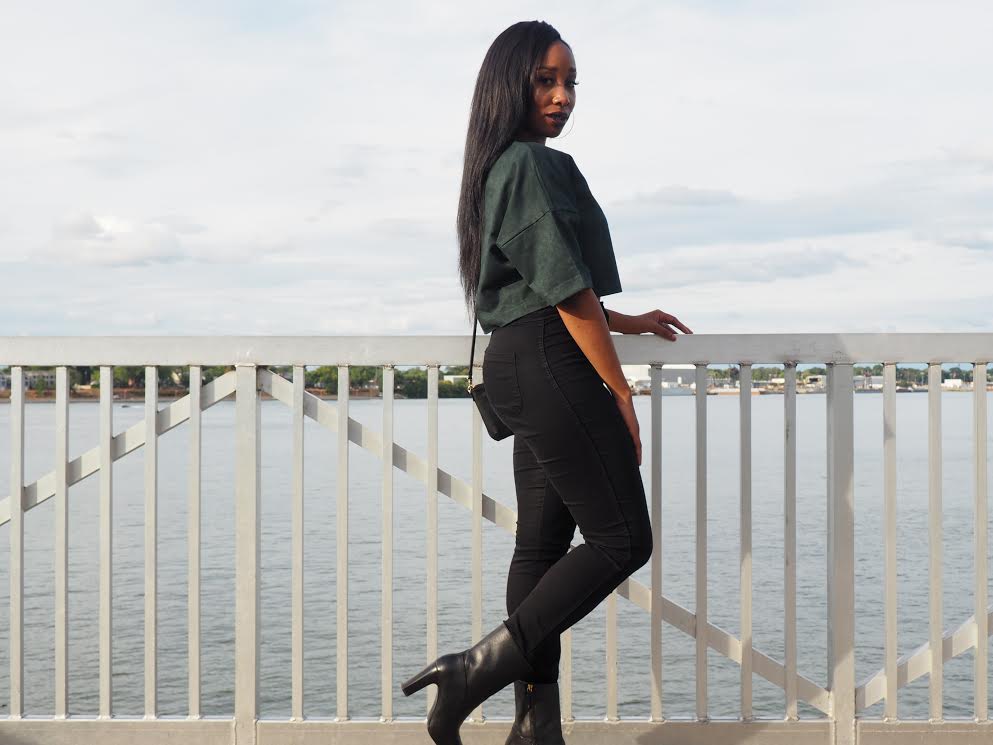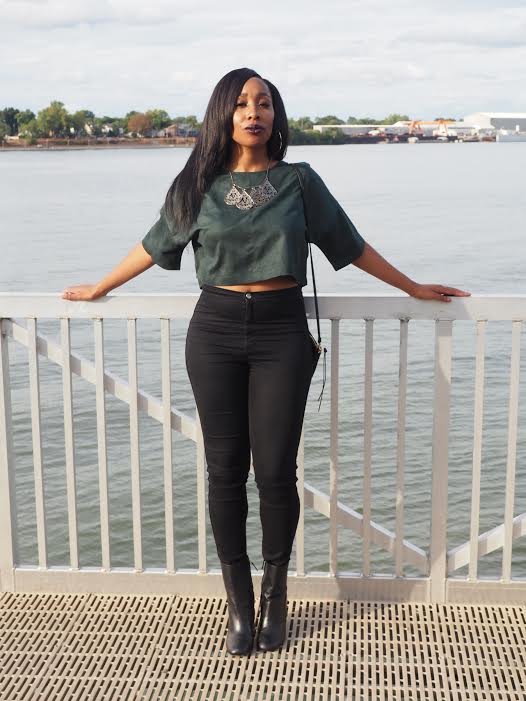 Top- Forever 21// Jeans- American Apparel// Similar Necklace- Forever 21// Boots-Zara// Purse- H&M
*Does a little jig because I found another crop top I love* Guys I really have a thing for a good crop top and some quality high-waisted jeans!
Accentuated waist and bum. Hunter green. YES! High-waisted jeans fit my frame better and honestly I'd wear everything high- waisted if I could.
The fact that I found this suede hunter green crop top that has a little flow to adds the girly flare that I love.
I wore this cute get up to dinner and to the Waterfront of Louisville which did not disappoint! Not to mention the weather was perfect!
What's your favorite 'go- to' clothing item?
[DISPLAY_ULTIMATE_PLUS]