The one product that has changed the way I do glam forever is a color corrector. I CAN NOT have a flawless makeup application without it. It has been my makeup saving grace lol.
Thanks to concealer, we're able to hide everything from zits and dark circles to elaborate tattoos, as well as highlight cheekbones and eyes.
Concealers not only come in skin tone shades, they also come in many different colors such as green, purple, pink, yellow, and white. Each shade camouflages a specific issue on your face. And if you're like me, sometimes you may have several spots on your face that you struggle with. That's why understanding color correcting concealers will also be YOUR glam game changer.
Remember learning the color wheel in art class in grade school? We learned that the colors across from each other cancels the other out.
For example, on the chart shown above, red is directly across from green on the color wheel. The color green will neutralize the color red, which is why green concealer works best to cover red acne blemishes. Referring to the color wheel will give you a better understand how to make those annoying problem areas disappear.
Let's talk application. Here's how you're supposed to use these color correcting concealers: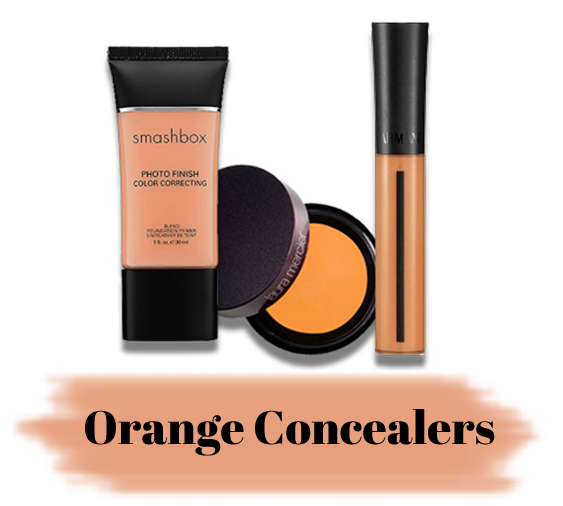 Orange Concealers: This is the color I use! This color is perfect for darker skin tones looking to hide dark circles or other spots with deep discoloration. Lighter skin tones, will want to stay away from orange concealers for the most part.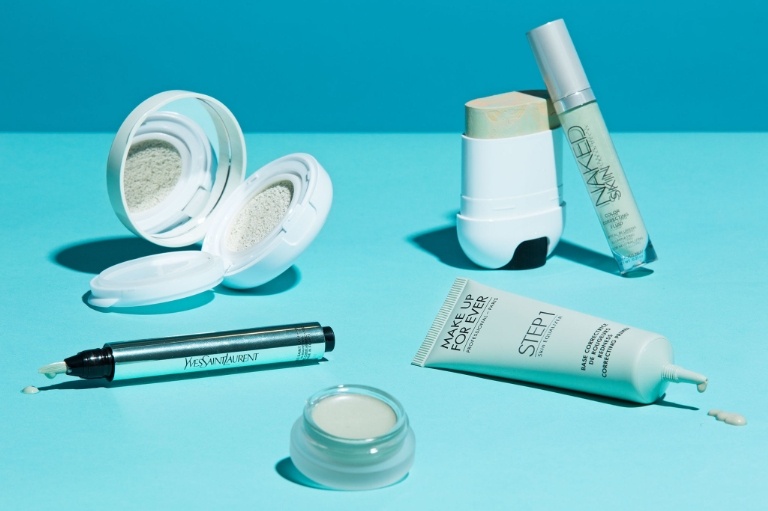 Green Concealers: The color green neutralizes the color red, which is why green concealers are great for getting rid of any redness on your face. Use a green spot concealer to remove redness and give an even toned base for foundation from an annoying zit, or any acne scars.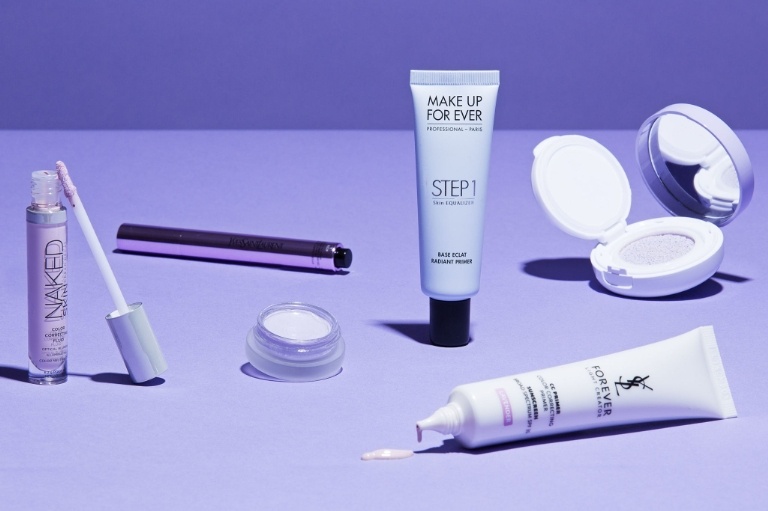 Purple Concealers: This color is best for eliminating any unwanted yellow undertones on your skin. People with a pasty, dull, yellow complexion will love how a purple concealer or primer adds an awesome glow to their face. Purple is directly across from yellow on the color wheel. To remove yellow tones from your entire face, consider a color correcting purple primer. If you're looking to conceal yellow spots, a spot concealer is best.
Pink Concealers: This color may be more like salmon or peach concealer. This shade is ideal for brightening around the eye area and masking signs of fatigue. This particular concealer color is a mixture of red, orange, and yellow hues, which are across from the blue, purple, and green hues on the color wheel. That's why this color is best to combat dark under eye circles. Since it's a great brightening agent, these concealers also work well to cover raccoon eyes and to give sallow olive tones skin a much needed radiance. I too have this concealer shade!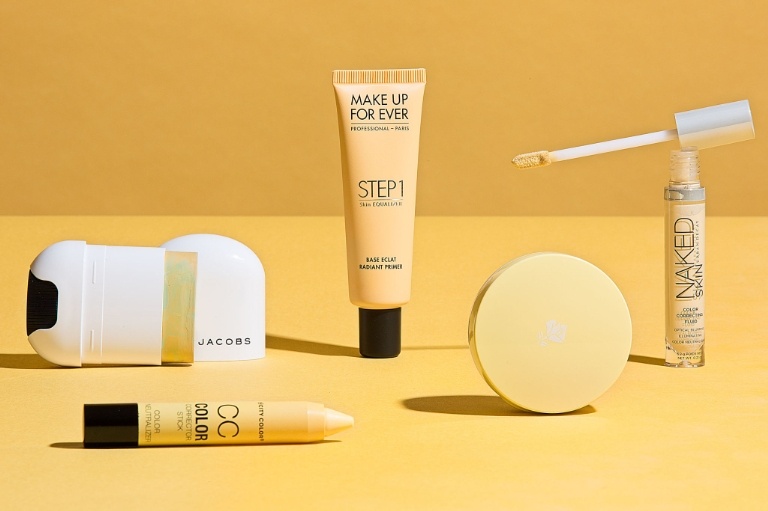 Yellow Concealers: Are perfect for hiding purple or blue bruises, veins, and under eye circles, so it's no surprise yellow is right across from purple on the color wheel. Yellow concealers are typically the most general, and are great for evening out skin tone to give a bright base for your foundation. BONUS: Depending on your skin tone, this shade can also be a perfect as an eye shadow base if you don't have a eye primer.
White Concealer: Be sure to use THIS shade for highlighting areas on your face. An example of this would be when you're highlighting and contouring your cheek bones, dab a little on your upper cheek bones, right under your eyes, blending outward towards your ears. You can also use this in the inner and outer corners of your eyes to appear more awake, under your brow bone for a subtle brow highlight, down the middle of your nose and in your cupid's bow for a perfectly highlighted face. This shade can be intimidating but if used correctly, GIRL! You don't want to look like you're sick or like powder.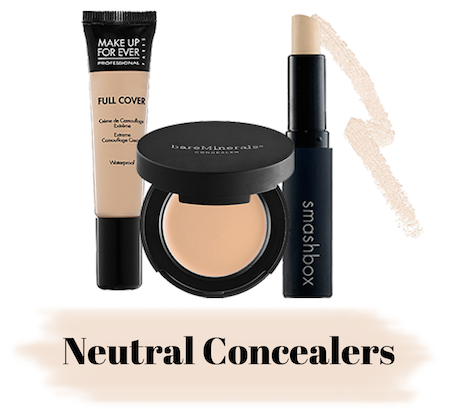 Neutral Concealers: If you're one of the lucky gals that doesn't have too many problem areas to hide, this will work fine for you. Any regular concealer should work to veil little imperfections or the occasional pimple. Just choose a shade similar to your skin tone, or one shade lighter.
THIS will help you appear more awake in your glam routine. It's one of the hottest trends and a staple YOU need to know and master.
Color correctors can be found at your local drug store, Sephora, MAC, or any makeup counter.
Trust me on this one—go add this to your makeup wish lists and shopping cart ASAP.
Have you used any of these color correcting concealers? Which ones are your favorites? Tell me in the comment section below!