Several questions are being asked surrounding Kim Kardashian West's robbery in Paris Oct. 3,2016.
Questions like: "How did the robbers know where she was staying, if she was in the room? How did they know what jewelry she had on her?"
West was robbed at gunpoint during Paris Fashion Week in her suite at L'Hotel De Portales.
Two men and three accomplices, disguised as law enforcement, got away with allegedly $11.2 million worth of the E! Personality's jewelry. Sources can't confirm which jewelry was stolen however, we do know that 11 pieces were stolen. There's some speculation that the $4.5 million, 20 carat Lorraine Schwartz diamond engagement ring from husband Kanye West that she posted on Instagram was amongst the heist.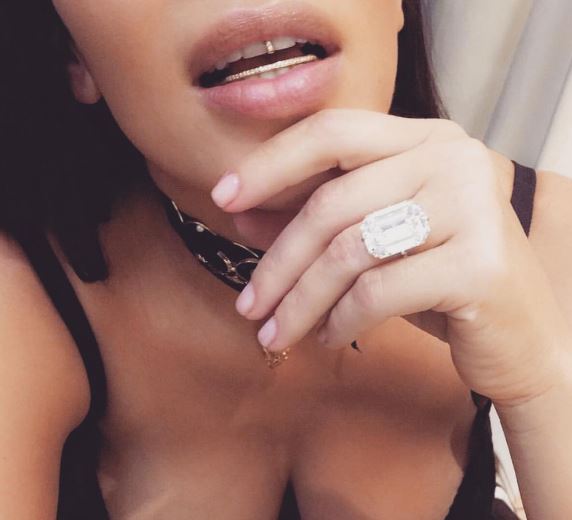 Kim Kardashian was left "badly shaken but physically unharmed" according to her rep.
The Selfish author's Snapchat and Instagram accounts were looked to for answers as a probable cause for the robbery.
While no one can say that Kardashian is at fault for her own robbery, her posts showed her in the luxury apartment she was renting in Paris. Kardashian did not geotag her posts, but it wouldn't be difficult for someone to locate her, given the real-time nature of the apps and the apartment's recognizable windows, Gizmodo points out.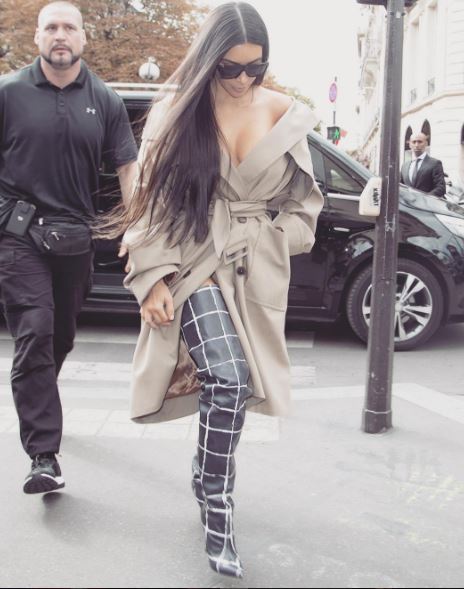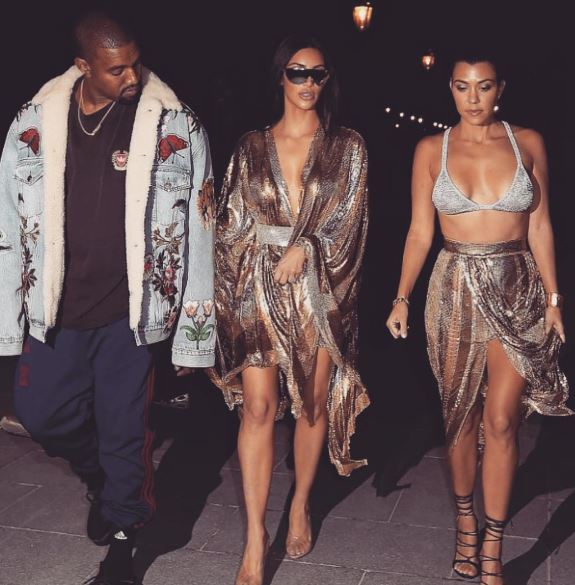 The question that has lingered in everyone's mind is could what you post on social media put you in danger?
In short, the answer is, yes. There's always some risk involved any time you take a photo of something.
Investigators believe the robbery to have been an inside job.
We've ALL made similar mistakes on social media being that there are NO rules to this game. Everything that's being written about to date on social media is all a matter of "making it up as we go along." Kim along with the world are learning the con's of oversharing your life.
The incident seems to have been a wakeup call for the social media maven. An insider tells the media that this has been a "life-changing event," and that Kardashian now "realizes she was living in a bubble. … Now she knows she was so naive."
Here are 3 key points to keep you safe when using ANY social media:
Be Careful with Geo-tagging – Contrary to popular belief SnapChat and Instagram do NOT share you location. Instagram scrubs the geolocation data from the images themselves, so even if someone pulled the images down from Instagram's servers, they would contain no geolocation data according to Satnam Narang, senior security response manager at Norton by Symantec. Review your privacy settings in both apps to make sure that you know which information is being shared publicly.
Be mindful of WHAT you share- You can make yourself an easy target if you're regularly posting photos of expensive jewelry, gadgets inside your home, and anything else with a high resale value. Cyber criminals are usually financially motivated. Protect your phone against unwanted intrusions. Make sure you have two-factor identification enabled (for an iPhone, use a Touch ID and six-digit passcode).
DON'T advertise that you're going out of town- If you absolutely can't resist showing friends where you're at, only geotag the spot when you're about to leave or have already left.
Kim noticeably pulled back from social media and has yet to make a statement about the robbery. Keeping Up With the Kardashians has recently resumed recording and was not taping after the robbery.
You might not have $11.2 million in jewelry lying around as Kardashian did, however, it's still important to be cautious with what you post.
To view Kim Kardashian's Instagram click here.
What are some of your rules of social media posting? Share in the comments below.